Microblading & Cosmetic Tattoo Artist Amelia Grove
Permanent Makeup & Micropigmentation Venice and Sarasota FL
Can you imagine…looking younger & prettier. Enjoy the convenience of waking up bare and beautiful.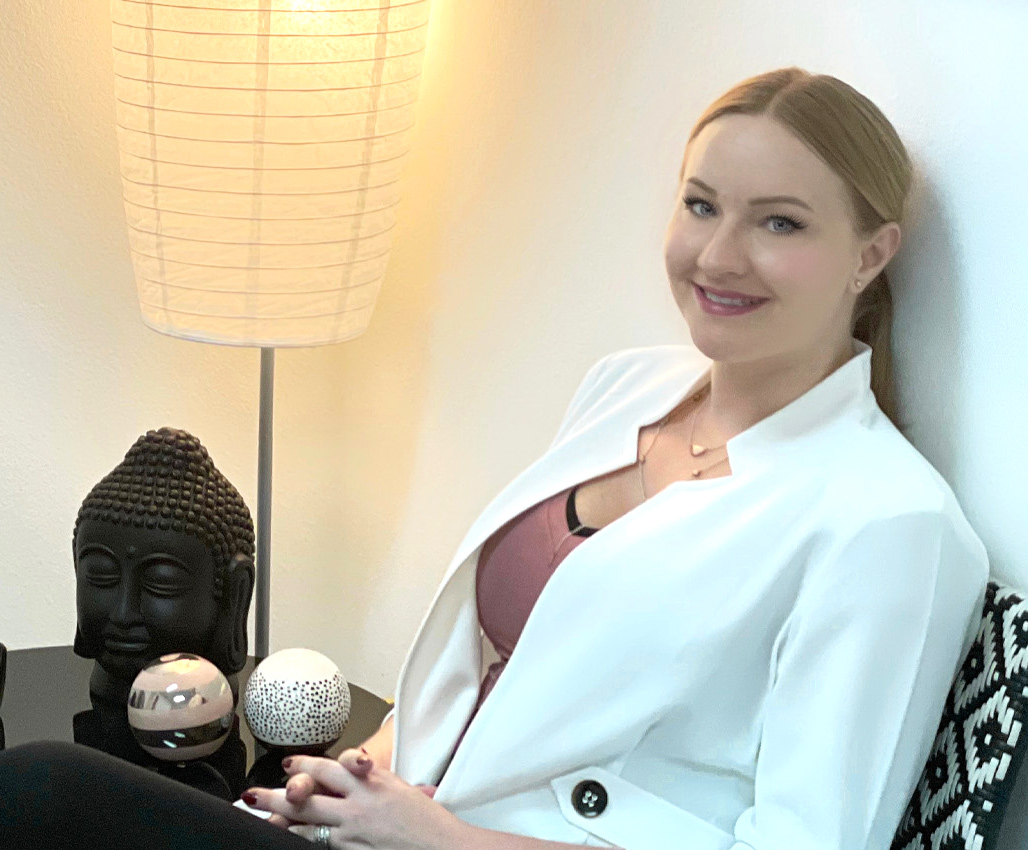 Appear Natural™ is a Cosmetic Tattoo Studio specializing in fine and delicate makeup tattoos that literally Appear Natural. Our hair restoration of the Brows (Nanoblading), and Scalp Micropigmentation (SMP) is extremely realistic. We can fix brows that are sparse, or no longer even growing!
Permanent Makeup has been proven to enhance a women's looks, making her appear more beautiful to the human eye. This has largely been attributed to skin tone contrasting against the enhanced color of the three features. APPEAR NATURAL refers to this phenomenon as the Trifecta.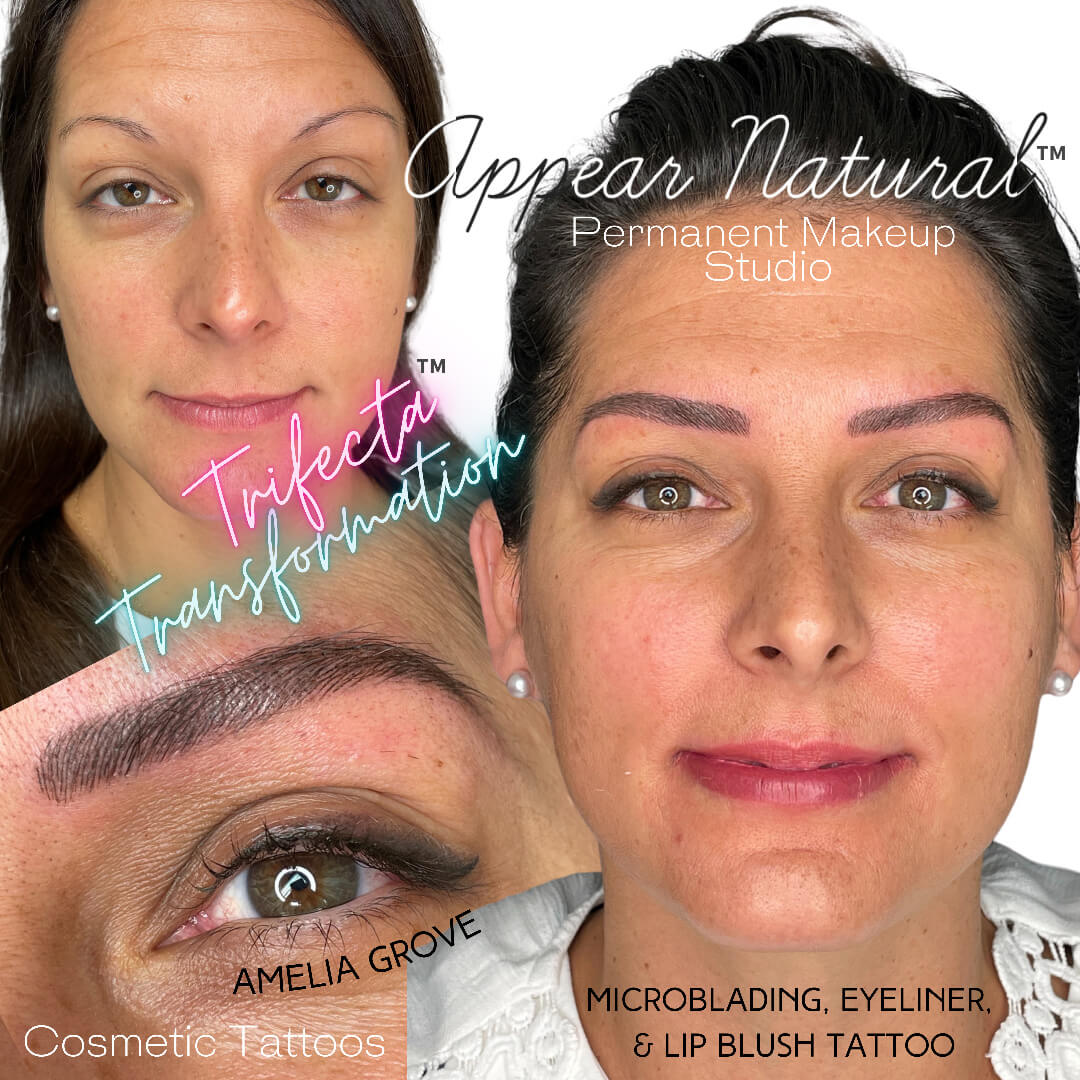 Trifecta™ Transformations
Trifecta Transformation revitalizes the face with color, helps achieve facial symmetry, improve the shape and definition. Our transformations look extremely pretty on women of all ages.
As a certified Cosmetic Tattoo Artist, Amelia Grove is dedicated to improving each of her clients' confidence with award-winning permanent makeup and micropigmentation services in Venice and Sarasota, Florida. She is a World Universal League of Permanent (WULOP) Makeup 2021 Semifinalist certified by the American Academy of Micropigmentation (AAM), ranking 4th in the USA for Microblading (Device) and Eyeliner. Amelia Grove is also Gold Certified in the American Academy of Micropigmentation (AAM), earning the First Gold Certified AAM Artist on the Southwest Gulf Coast of Florida!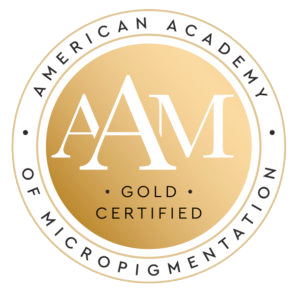 When you look great, you feel great. Our reviews are a testament to the satisfaction of our clients.
In the words of one very happy client, "Confidence is Priceless".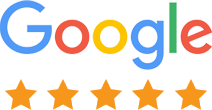 "Absolutely love my brows! They look so natural and full. Amelia paid so much attention to detail and gave me the exact shape and look that I wanted. She's such a sweet person as well and made my overall experience a great one! Will definitely be going back for more services!"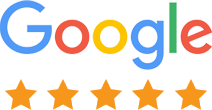 "This was an amazing experience for me. Such a soft hand; there was no discomfort. I wasn't sure what to expect as my real tattoo was uncomfortable. This is not the same by any means. If you are hesitant because you think it will hurt stop waiting and go for it. Great natural looking liner enhancement and I couldn't be more excited and happy with the process."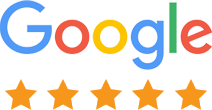 "I LOVE my brows! Amelia did an amazing job. I had previous microblading done somewhere else and it was very painful and looked horrible. During the past couple of years I did some lightening so I could get them done in the future. I couldn't be more please with how they look now. She made sure I was comfortable and her technique was great! Can't wait to come back again for a new treatment. Definitely thinking lips next." His & Hers Bare Beauty
Check out our affiliate His & Hers Bare Beauty of Sarasota, FL specializing in safe and effective esthetic solutions for both men and women of all skin types. Let their team of licensed professionals upgrade your expectations about hair removal and skin care.